Journal Entry:
Thu Jan 5, 2017, 5:11 PM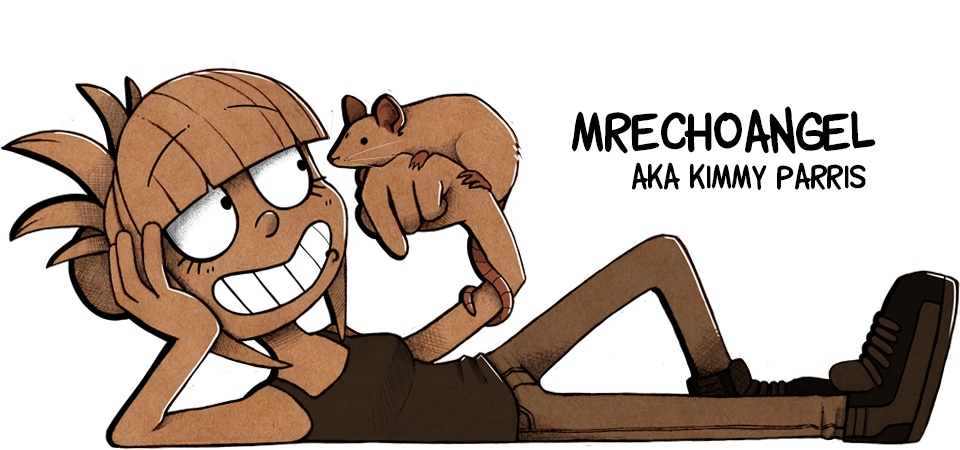 So after about 8 years of just knowing about FA I decided to branch out and make an account :>
If you feel like following me on there here's a link!

www.furaffinity.net/user/mrech…

I'll likely post more of my commissions containing peoples characters on this account

Also new header finally after meaning to make one for like a year or so GO ME
NEW YEAR NEW ME
(lmao I hate that saying ho my god)
MUCH LOVE


Up-coming conventions

London Video Game Market - 6th November
Hyper Japan - 25th-27th November
MCM Birmingham - 19th-20th November
London Anime & Gaming Con (LAG Con) - 3rd-5th February
MCM Telford - 11th February
Doncaster Dome Videogame Market - 25th February
Birmingham MCM - 18th-19th March
Em-Con Nottingham - 29th-30th April
MCM London - 26th-28th May

London Anime & Gaming Con (LAG Con) - 30th June - 2nd July
Kita Con - 18th -20th August
Alcon - 1st-4th September


Other places to find me

Steam ︱
Facebook ︱
Tumblr
︱
Twitter
︱
Fur Affinity

Email - kimmy@mrechoangel.net








Listening to: Unravel OST
Playing: Overwatch
Drinking: A 2L bottle of squash lmao

Ahhh haha FA, I made like two or three accounts there because I kept forgetting my password and never kept up with it Dx at the time it was like rocket science to me. x'D Maybe I should try again. ~ So glad to hear from you hunni.

Reply

Hey cool!

And who knows, I may get to see you at Doncaster again too!

Reply