Hey guys - guess who's kinda alive :3c
I've been pretty busy preping for MCM London next weekend - swing by my Comic Village table and say hi if you're attending!
I FINALLY got round to setting myself up a Storenvy Shop!
I still have some editing to do and I need to add an international shipping option for people outside of the UK - but I'm just gonna leave this here for anyone who wanted to take a peak c: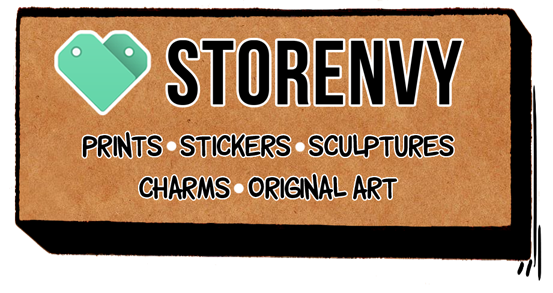 Anyway - I'm going to try and be a little more active on here and also just try to get drawing a bit more in general.
I'm feeling a little uninspired - what do you guys do for inspiration when it's running thin? D:
Much love


Up-coming conventions

Weston Super Sonic - 16th Jan
Video Game Market 3, Doncaster - 5th March
MCM Liverpool - 12th-13th March
MCM Birmingham - 19th-20th March
MCM London - 27th-29th May
MCM Dublin - 2nd-3rd July






Other places to find me

Steam ︱
Facebook ︱
Tumblr
︱
Twitter
Email - kimmy@mrechoangel.net